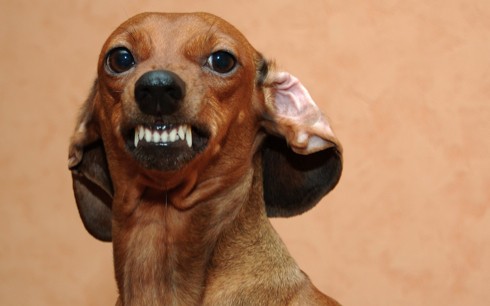 During a recent seminar, I did a segment about cost-of-care and had each doctor fill out a brief survey listing what they charge for a variety of procedures. Prices for the same services ranged wildly--from the 50th to the 100th percentile with an occasional outlier charging more than the average.
One of the doctors attending said he was charging $1,650 for a single crown. Another was charging significantly less. The dentist charging $975 turned to the dentist charging $1,650 and asked, "How can you look at yourself in the mirror each morning knowing that you're charging so much for a single crown?" The other doctor fired back: "How do you stay in business charging so little?"
Pure Intentions Won't Grow Your Practice, Basic Math Will
Both of these doctors believe they are providing their patients with great service and a quality product. And they are! Their hearts are in the right place. But the doctor providing the same service for over 40% less is offering pure intentions at the risk of his own practice.
Today, you can have a crown manufactured for a patient from $80 (off-shore) to over $300/unit.  It used to be that the over-seas product was "crap" (excuse me, "inferior quality").  But today, it's a viable solution; outside of a few minor differences in durability and aesthetics that may not really matter in the long run.
So let's look at the business side of the equation.  Say you're going to charge your patient $1,000 regardless of which crown you choose to buy. If you get the $80 crown, you're going to make $920 instead of only $700. And remember, if you are in the patients' insurance network, what you get is reduced by another 17-50%.  At these margins, you may not even be covering your Direct Operating Costs (refer to last weeks' post. "STOP! Do Not Adjust Your Fee Schedule Until You've Studied This Blog Post").
From a dental business perspective, you have to review your options; you can either offer the less expensive off-shore crown or increase your fee to cover the added cost of the higher-priced solution. However, what I've found is most dentists don't increase their fees because they're afraid that patients will decline treatment because it's too expensive. They offer the best product currently available because they believe it's best for the patient, but they never look at the impact on their profitability and consider what makes sense for the practice.
Our Belief Systems About Money Cloud the Issue
Let's look at other ways that your beliefs systems may be getting in the way of running a profitable business.  It's relatively easy to present a single-crown treatment plan to your patient.  But what do you do when you're working with a patient who needs three crowns and is looking at a $3,000 dental bill? Insurance benefits have not increased in concert with the rising cost of dental care over the last 20-years which means your patient is going to be left with a higher out-of-pocket balance. Most dentists get squeamish when the fees get above $1000 out-of-pocket. They have a tough time communicating value of their care to patients because they're wired to believe that patients will only go as far as their insurance coverage allows.
We all have belief systems about what patients think the work/care is worth and what they'll be willing to pay. And we have to get over any limiting beliefs if we're going to provide excellent care.
If you're not clear on the value that you're offering, you will come into the cost-of-care conversation feeling uncomfortable or uncertain. The patient is going to hear that in your voice and they're going to refuse treatment.
Is Someone Else Sabotaging the Cost-of-Care Talk?
In addition, maybe you have somebody working the front desk that thinks a thousand dollars is a lot of money; because it's a lot of money at her house. She's going to present treatment to your patient as an expensive, specialty procedure that the patient doesn't really need.
Remember, you're in the health care field. Your patient is going to think that care is expensive no matter what you charge. If your patient needs three crowns then you need to tell her. Your team needs to build their skill-set in communicating the value of the care you provide. Then, you can take on the responsibility of helping your patients find a way to pay for solving their problem (3rd party financing).  It's not your responsibility to solve the problem for free.
At CEODentist, we help people analyze their belief systems and move beyond them so they can start to truly buy into the good they produce in the world. If you're ready to grow your practice into the successful business it's meant to be, give us a call.
Do you have a treatment presentation strategy for conveying extraordinary value to your patients.  Share it with your fellow dentists below.
SHARE THIS POST