Take the CEODentist 100 Day Challenge!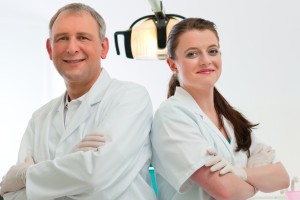 There are no quick fixes when it comes to transforming a dental practice from ordinary to exceptionally profitable. But we can do a lot for you in just over three months!
The CEODentist 100 Day Challenge is an intensive program combining:
Up to three face-to-face, onsite full-day meetings with you and your team
Unlimited scheduled and spur of the moment coaching calls
Within the first week or two, you'll be on a fast-track toward excellence as you establish your unique dental practice culture and brand, and then quickly shift to:
Identifying goals
Building detailed action plans to achieve those goals
Creating accountability to work within those plans
The group-wide and personalized instruction can be customized to address your areas of emphasis. Topics include, but are not limited to:
Establishing a culture of accountability and personal responsibility
Understanding the finances of your business, building related goals, and developing meaningful and trackable metrics
Building a self-led team through structured hiring strategies, accessing proven professional development opportunities, and defining team member roles and responsibilities
Establishing a motivating bonus/incentive program
Optimizing business and personal finances
Exploring the accounting process and managing overhead expenditures
Understanding the two most important financial reports: the Profit & Loss Statement and the Balance Sheet
After 100 days, you'll see noticeable improvement in:
Collection revenues
Production
Profitability
Patient retention
Treatment acceptance
New patient marketing
Teamwork and communication
The 100 Day Challenge will reverse negative trends and shift your practice 180 degrees. If you like what you've seen after three months, you'll want to transition right into our ongoing Immersion Program in order to keep moving forward in all of these areas and to maintain the level of accountability that is so important for all business owners to maintain profitability.
CEODentist clients, including participants in the 100 Day Challenge, have unlimited access the CEODentist Vault and all the video/audio conferences, interviews and dental practice management tools (such as sample forms, letters tracking scoreboards/monitors and protocols) found there.
Get Started with our Free Practice Analysis!
Contact us today to learn more about scheduling opportunities and start dates for your 100 day journey toward success!
Quick Links: Dental Practice Consulting | Dental Practice Marketing | Dental Practice Management