Wesley (Wes) M. Jankowski. CEODentist Founder and CEO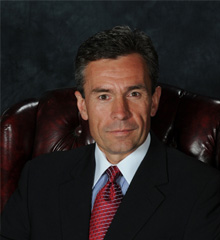 After watching smart and talented dentists struggle to create the lifestyle they imagined when they went to dental school, Wes founded CEODentist (a subsidiary of Straightline Companies, Colorado). He believes that every dentist must treat his or her dental practice as a business in order to see the exponential growth they want. In short, they must think like a CEO.
Beyond just seeing themselves as a CEO, Wes' clients develop and polish CEO skills in areas including leadership, marketing, and business and financial management. Additionally, Wes works with the entire dental practice team to ensure each member is working collaboratively within an efficient, patient-focused system.
As a national dental speaker and contributing writer, Wes electrifies and motivates dental audiences all over the United States when he speaks about key strategies to think like a CEO Dentist. Attendees always leave the room armed with new ideas they can implement immediately to grow their practice organically (that is, without having to give away a single iPad as an inducement to schedule a teeth cleaning!). Wes is a regular contributor to DentalTown.com and has appeared in Dental Practice Magazines and Denver Small Business Online.
Dr. Bill Lee, DDS. CEODentist Advisory Board Member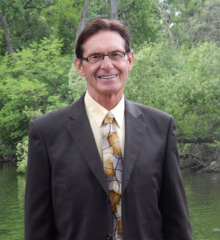 Dr. Lee retired from his successful practice, Great Day Dental in Madison Wisconsin, in 2013 but he has not lost his passion for dentistry and dental practice management. As a trusted advisor, Dr. Lee provides invaluable guidance and input into the CEODentist program, tools, and training. That's no wonder, since Dr. Lee was an industry innovator with regard to organic growth and growing through referrals.
Early in his career, after earning his DDS from Ohio State University, Dr. Lee was advised to "only treat your friends." He remembers thinking, "Well, if that's the case, I'm not going to have many patients!" He quickly realized though that this admonishment was in fact an encouragement to make friends with all of his patients. That sent him down the path of his extremely successful 48-year career.
In his "retirement," Dr. Lee enjoys traveling and spending time with family and passing on his wisdom to new generations of dentist-CEOs through the CEODentist programs.
Robert Thorup DDS. CEODentist Advisory Board Member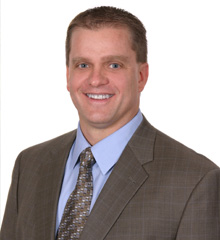 Robert Thorup, DDS is best described as an entrepreneur who happens to be a practicing dentist. A native of Salt Lake City, "Dr. Rob" attended Brigham Young University where he received a Bachelor of Science Degree. He then was accepted to the University of the Pacific, Arthur A. Dugoni School of Dentistry, where he graduated with a Doctorate in Dental Surgery in 1989.
Dr. Thorup has been on the forefront of dental technology and treatment presentation solutions. He currently lectures nationwide on digital imaging and practice management. He adds an invaluable insight into the training curriculum of CEODentist, especially with regard to how to effectively and efficiently use technology in support of dental practice systems.
Dr. Thorup has lectured nationally and internationally for various dental companies including Dentrix, E4D Technologies, and ADA Business Enterprises, Inc., and has published articles in the field of digital radiography, practice management software and advanced case presentation with technology. He is co-developer of the product known as Dental Automated Treatment Messaging ("Dental ATM"), which recently was purchased by Guru Dental of Reno, Nevada.